Doctor's Office, Clinic, Business, Retail locations need Tablet and iPad Security Solutions more and more.
Announcement: The Thunder Tag has had it's name changed to the Bug Tag 2: LPSI Bug Tag 2 Sheet.
Medical facilities that issue patients iPads or Tablets to complete or review information as well as other businesses using these tools to provide improved shopping experiences, face a unique challenge.
How do you secure mobile devices such as iPads and Tablets while still allowing your customer unrestricted use?
Loss Prevention Systems has the solutions! We combined Checkpoint Systems' new N10 System with Bug Tag 2. This combination allows you to issue a mobile device to a patient or customer. They can use and move around with the iPad or Tablet.
First, a Checkpoint Systems N10 System is installed at the doorways the public uses. We install this commercial grade system requiring only that you provide a standard 110 volt outlet.
Second, you place a Bug Tag 2 on each mobile device with the included 3M adhesive pad.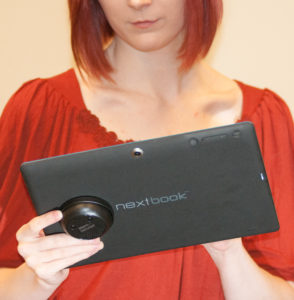 Your guests can move about and use the mobile devices. If they attempt to remove or disable the Thunder Tag then the Bug Tag 2 built in 95db sounder goes into alarm.
If they forget to return the mobile device, the Checkpoint N10 System goes into alarm AND at the same time triggers the Bug Tag 2's built in sounder. Even if the mobile device has been hidden it becomes pretty obvious, pretty quick where it is located.
Do you use a protective cover for drop and scratch protection such as an Otter Box® case? Our solution
can include modifications to allow the Bug Tag 2 to protect the iPad or Tablet while inside a case. Loss
Prevention Systems has solved this application problem with a custom solution available only from us.
Take control and stop your losses. Loss Prevention Systems can install your Checkpoint N10 System anywhere in the United States. Contact us today!