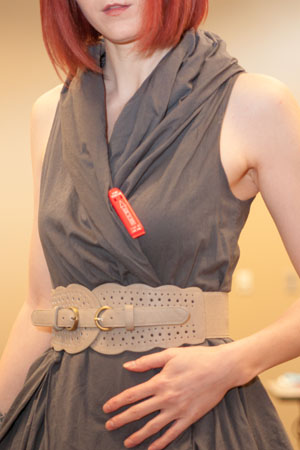 Shark Tag Advantages
Are you faced with customers who purchase expensive formal wear, prom or wedding only to wear it once and then try to return it to you for a full refund?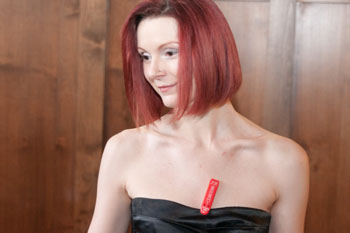 This is called "Wardrobing". The practice of Wardrobing is frustrating to the retailer because of the time and effort put into the sale of the merchandise only to have it come back because of the customer's ill intent.
Solve that problem once and for all with the Alpha High Theft Solutions Shark Tag. A Shark Tag is a small, secure and inexpensive device that affixes to an obvious place on the front of the merchandise. Its red color makes it stand out.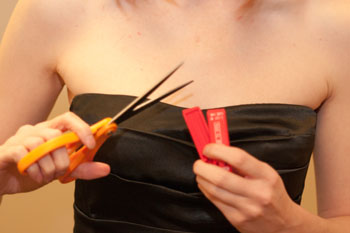 The Shark Tag is easily removed by the customer at home with a simple pair of scissors. However, once removed your policy should no longer allow a refund of the merchandise.
Additional Shark Tag features include:
Strong visual deterrent
The Shark Tag cannot be replaced on the merchandise after removal. This provides evidence of tampering.
Pin and locking teeth safely secure the garment without damage.

Superb for online and catalog retailers to prevent wardrobing and used returns.
92" Long x 0.74" Wide x 0.49" Deep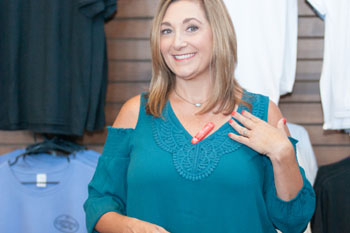 Applications include:
Dresses
Menswear
Formal wear
Lingerie
Swimwear
Furs
Coats
Online and catalog merchandise
Consider using this device to prevent wardrobing and used returns which can badly damage your store's profitability and leave you with slightly used (and unsalable) merchandise. This is a cost effective solution for stores that want to boost retail results. Give us a call at 1-770-426-0547 to buy shark tags today.